LATEST UPDATE : January 12 2021

                                                                                                                 THE RAINBOW AFTER THE STORM?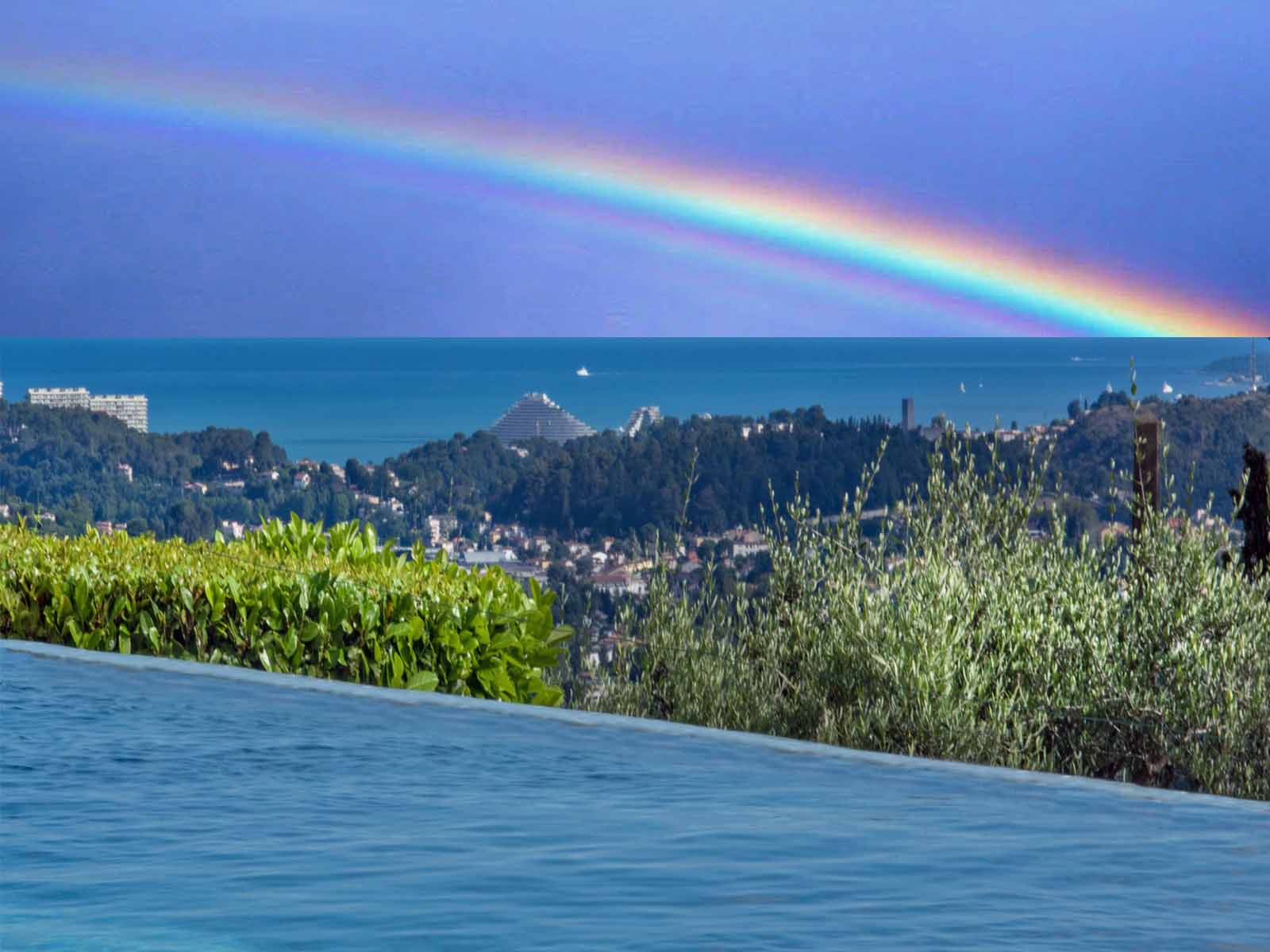 France's second wave of Covid-19 may well be the last.  The recent successful tests of vaccines are enormously welcome, coming at a perfect time for guests to start making bookings again.  New bookings for this Summer have already started from European residents, however some from the USA have been rescheduled for 2022.  It does look as though the recent positive developments may well be the start of the 'Rainbow after the Storm'.

Present Situation

Currently, arriving passengers at the main airports, including Nice, will have to take a Covid test on arrival.  There is a temporary requirement for arrivals from the UK to show a negative test prior to departure from the UK, as a result of the Covid variant being experienced there.  Other than this, there are no blanket quarantine requirements in place. Mass vaccinations are starting to rollout now throughout France, although an overnight curfew remains in place for the timebeing.


Notice to Villa Seburga Guests

Prior to each Rental.  To protect ourselves and guests, we are following these procedures before every new arrival.
Cleaning personnel will wash their hands and mobile phones before starting work. 
They will wear gloves and masks. 
In addition to the regular cleaning functions, the following items will be sanitised:
Linens, Surfaces, Dishes and Cutlery.
The following items will be fully disinfected:
All bathroom surfaces
Light switches, outlets, lamp and fan pull-chains and switches
Window sills, pulls, and handles
Cabinet knobs and handles
Controls for large appliance and electronics
Controls and cords for plug-in appliances and electronics (coffee maker, toaster, television, DVD Player, Sound System, Hair Dryers, Mosquito Plugs etc.)
Air Conditioning controls
Hangers and luggage racks
Bureau drawer knobs and handles
Remote controls
Amenities like Bath Gel, Shampoo and Conditioner dispensers and cleaning supplies
Toys and games
Outside eating surfaces including Barbeque.

Villa Seburga remains a very safe property in which to enjoy your holiday.  We are all healthy.  Distancing measures have been strictly enforced on the few occasions of deliveries and when gardening or pool maintenance is taking place.


FLEXIBLE CANCELLATION POLICY
All guests who have booked directly with the Owners of Villa Seburga can expect a 'no quibble' full refund or change to a future date if they are unable to get flights or prevented from travelling due to governmental restrictions.  
Guests who have originally booked for a one week stay or longer, and have had their outbound flight delayed by their airline for up to 2 days will receive a refund for the days they miss out on. 
Essentially, no guests will lose out financially as a result of flight cancellations or other events that are beyond their control.
Guests who have booked through listing sites should follow the various policies of those sites.


Current Bookings Policy

NOW applies to all first time Guests residing outside Europe - and all Returning Guests

As a result of re-bookings from 2020 dates to 2021 dates by guests who were affected by travel restrictions, we have an unprecedented situation whereby no fewer than 14 weeks have already been booked for 2021.  In order that inter-continental guests and all returning guests do not 'miss out' on their preferred dates, they may reserve their dates in 2021 with a refundable holding deposit of just 100 Euros.  This policy will remain on offer, subject to availability, until January 31 2021

Keep safe and healthy.