LATEST UPDATE : June 19 2021

As dining out and shopping returns to normal, vaccinations are now being offered to ALL Adults (18+) in an effort to rapidly boost the rollout.

The Projections
The chart below shows the current IHME projections of total daily deaths in France from Covid-19 until October 01 2021. 




Locally in the Alpes-Maritimes (Department 06)

There was just 1 death from Covid in the Alpes-Maritimes recorded in the last 7 days - the lowest since August 2020.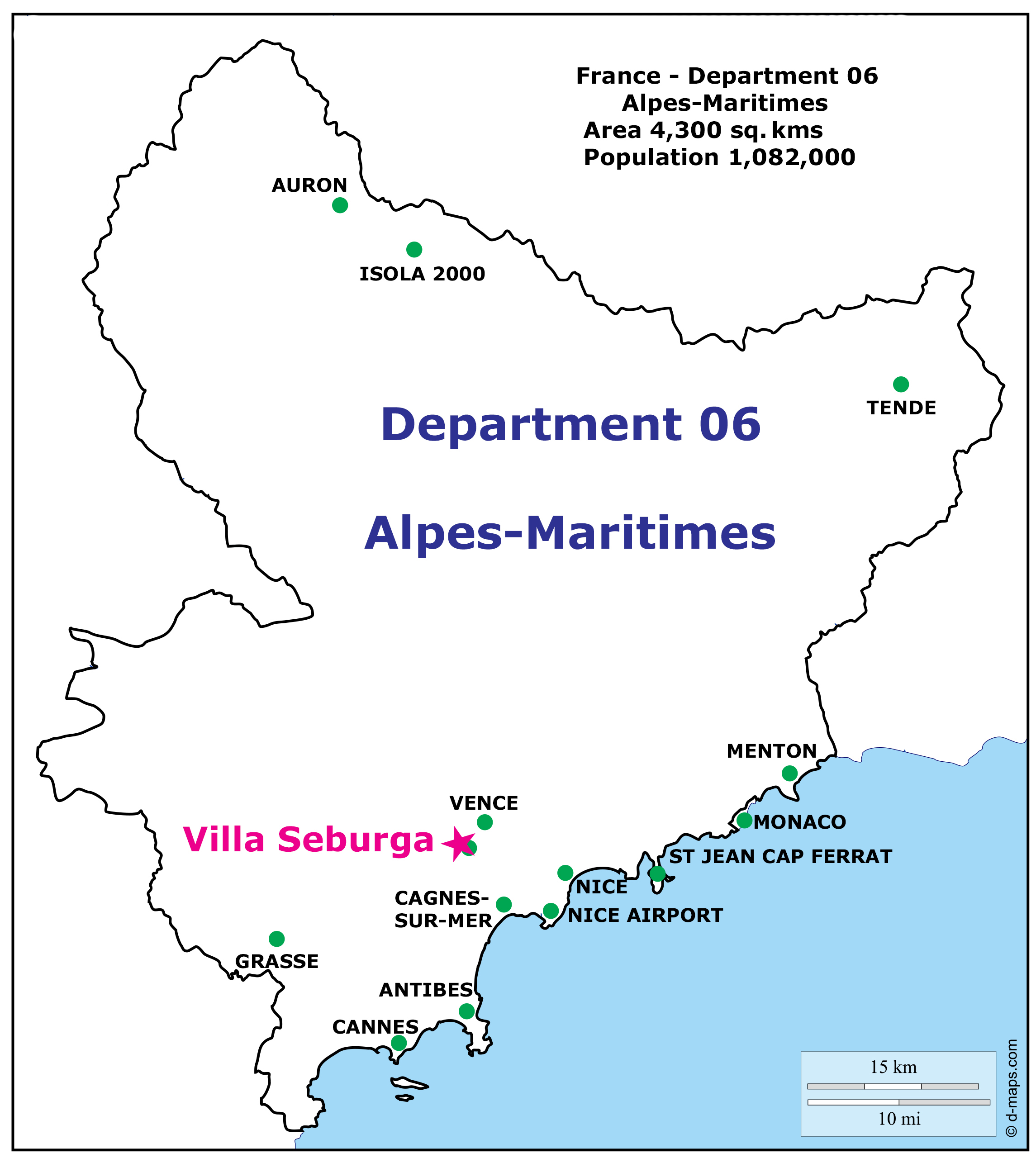 Travel Situation - Effective June 09 2021

Commenting on the current requirements of entry into France, as I have done for the last several months, has become rather like commenting on the progress of a carousel !  The rules are likely to change again within the next few days, when we will update as necessary.  Here are the present requirements.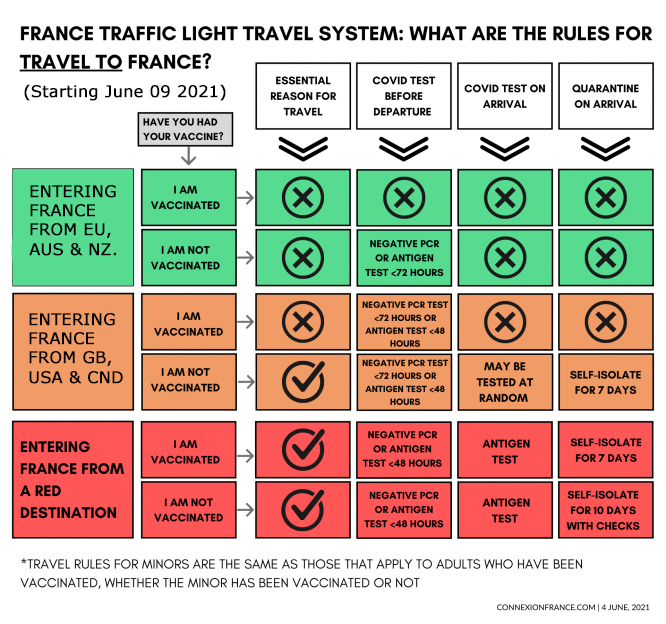 AND FROM VILLA SEBURGA...

Your hosts have all been vaccinated!
We are pleased to say that Michael and Denise, along with daughter Sarah, have now received both doses of Covid vaccinations.     
Prior to each Rental.  We are following these procedures before every new arrival.
Cleaning personnel will wash their hands and mobile phones before starting work. 
They will wear gloves and masks. 
In addition to the regular cleaning functions, the following items will be sanitised:
Linens, Surfaces, Dishes and Cutlery.
The following items will be fully disinfected:
All bathroom surfaces
Light switches, outlets, lamp and fan pull-chains and switches
Window sills, pulls, and handles
Cabinet knobs and handles
Controls for large appliance and electronics
Controls and cords for plug-in appliances and electronics (coffee maker, toaster, television, DVD Player, Sound System, Hair Dryers, Mosquito Plugs etc.)
Air Conditioning controls
Hangers and luggage racks
Bureau drawer knobs and handles
Remote controls
Amenities like Bath Gel, Shampoo and Conditioner dispensers and cleaning supplies
Toys and games
Outside eating surfaces including Barbeque.

Villa Seburga remains a very safe property in which to enjoy your holiday.  We are all healthy and vaccinated.  Distancing measures have been strictly enforced on the few occasions of deliveries and when gardening or pool maintenance is taking place.


FLEXIBLE CANCELLATION POLICY
All guests who have booked directly with the Owners of Villa Seburga can expect a 'no quibble' full refund or change to a future date if they are unable to get flights or prevented from travelling due to governmental restrictions.  
Guests who have originally booked for a one week stay or longer, and have had their outbound flight delayed by their airline for up to 2 days will receive a refund for the days they miss out on. 
Essentially, no guests will lose out financially as a result of flight cancellations or other events that are beyond their control.
Guests who have booked through listing sites should follow the various policies of those sites.


Keep safe and healthy.